GPS co-ordinates: S 34.03897 E 23.24192
Harkerville Market is rural and rustic, but vibey and vital - not a flea market, not just a craft market, not only a farmer's market - but definitely all you could ever hope for in a typical South African Saturday Market ~ deep in the heart of the Garden Route, midway between Plettenberg Bay & Knysna on the N2.
What can you expect to find at our Market?

Naturally FOOD........and what a variety! The emphasis is on natural and organic products: fresh breads, organic vegetables, home-cooked meals. "Healthy options" is our motto - the best locally produced cheeses, fresh mushrooms, delicious pies, fresh meats, bottled products...… and much much more. Enjoy a lazy breakfast under the mighty oak, then load up your basket with fresh wares for the week-end.
Then, CRAFTERS & ARTISTS ............this area has a wealth of crafters not found anywhere else in South Africa. We have so much variety, from barbie doll clothes, to ethnic art, to decoupage, to woodwork, to jewellery, to clothing ~ and many well known artists. Browse our site and your tour of discovery will amaze you.
And on to SPECIALITIES which make up all the rest and include Books, Music, Plants, Flowers, Cosmetics, Shells, Gems & more.

BE A PART OF OUR FAMSA FUNDRAISER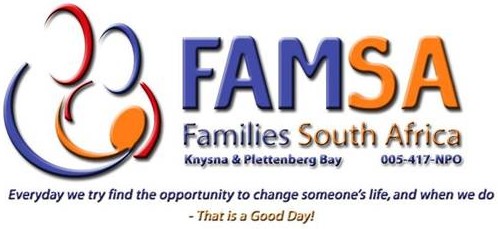 Space in the "Studio" has been made available by the Art Team to display the amazing diversity of well cared for 2nd hand books donated to FAMSA: beautiful coffee-table books, exciting novels, children's books, spiritual books, biographies, gardening, cook-books, home-making, health matters, books on a variety of sports and even a number of challenging puzzles. There are books for every taste and interest! Come and browse - all proceeds are donated to FAMSA.