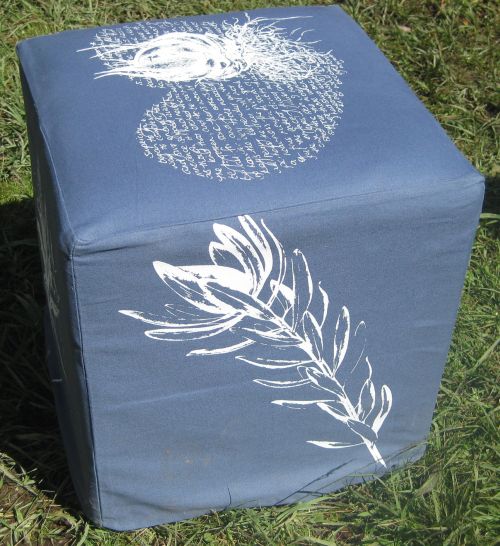 Ottoman covers are available in many natural earthy colours.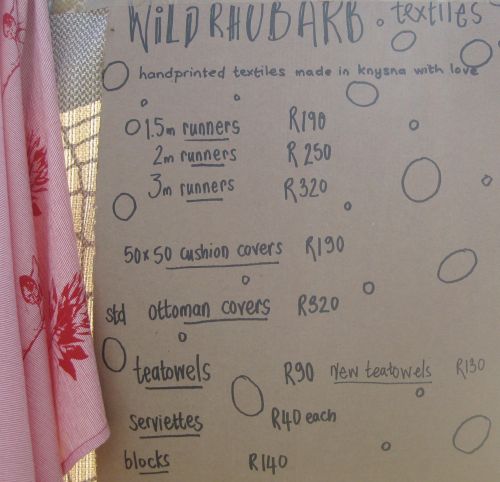 DIY pieces of lovely printed fabric are available for those who want to create their own interesting designs in the home : block mount to create small pictures, hang bunting, edge for serviettes or use for quilting.




Wild Rhubarb's producrs are created in Knysna on the Garden Route in South Africa; hand printed from original drawings sketched by the artist, Tatum; inspiration drawn from the indigenous landscape, fauna &

flora of the Garden Route – a fair trade product. Where possible we source locally produced raw materials. Creations include table runners, tea towels, serviettes, cushion covers, bunting, DIY pieces of our design.

Contact Tatum Williams on 082-4401593 or e-mail her on [email protected]


Website www.wildrhubarb.co.za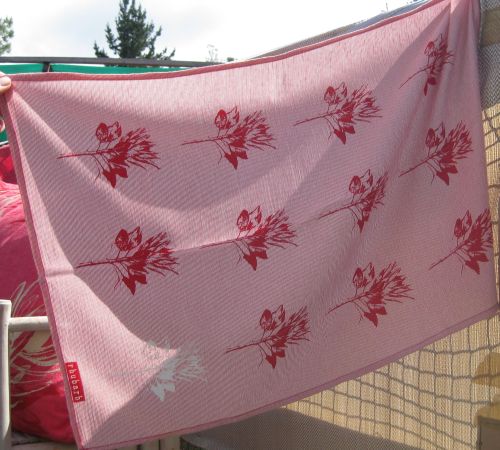 Pretty and functional dish cloths to brighten the kitchen and polish those glasses to a shine.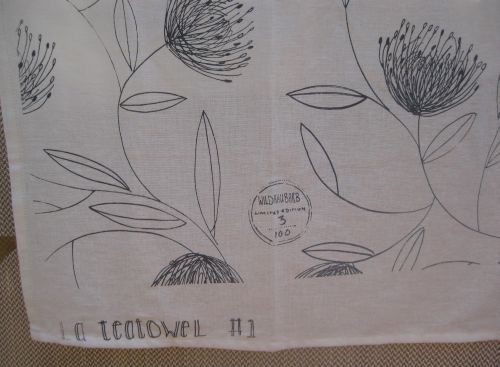 Recently added to the product range is a "Limited Edition Dishcloths" series - also with pretty designs. Start your collection now !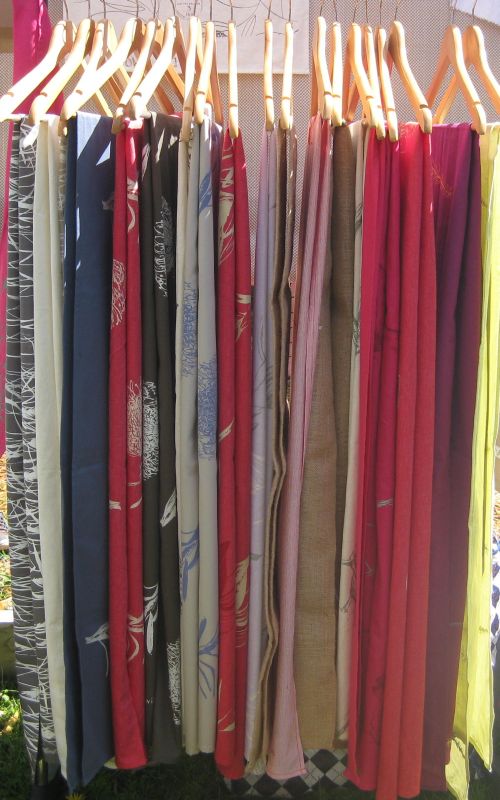 Bright table runners in a variety of colours.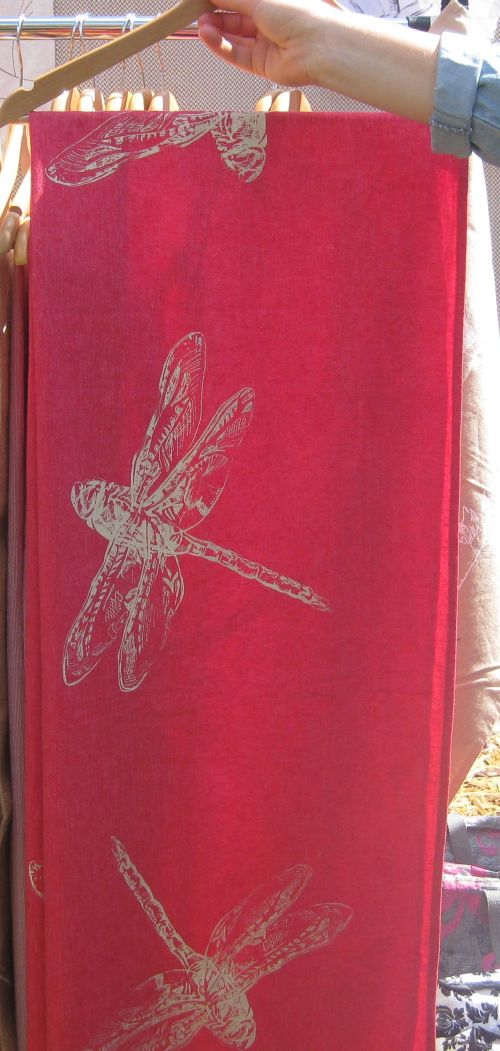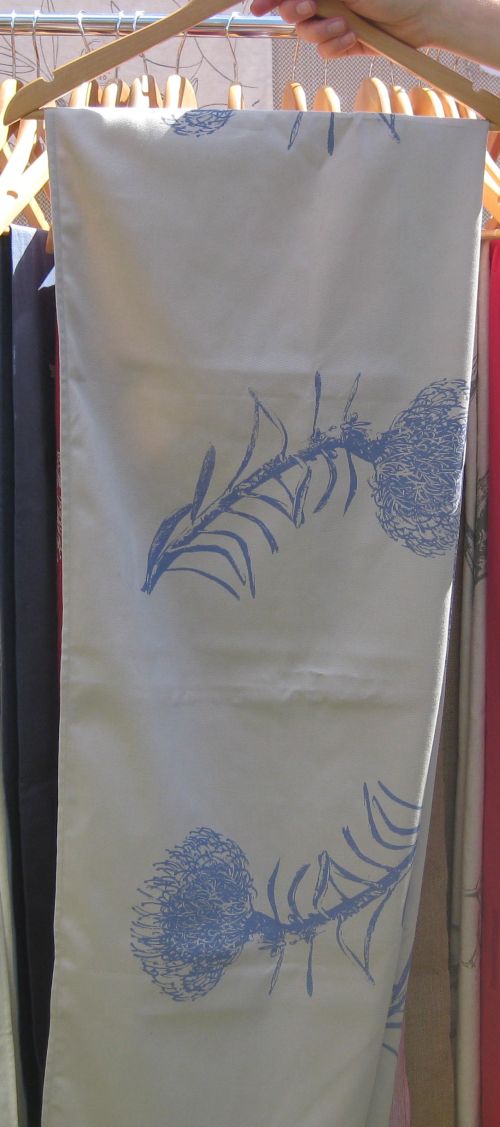 Make a turn past Wild Rhubarb and be inspired with new ideas, created from many interesting products, all very lovely but also most useful in the home. Choose something local and unique for Christmas gift this year.