Vergesig Mall is a joint venture between Jan and Kobie du Toit and their son, Karel. Since retiring, Jan has been able to explore and master his woodworking techniques, producing desirable and functional wooden items for the kitchen and home, including wooden cheese boards, chopping boards, key racks and batons. Karel has been in the arty side of life for a number of years and recently developed the assegai range of wooden pens, combining function and form in these desirable articles. In 2012 he added more wooden products to his range.
And "Aunty Kobie" is a favourite with the younger set because her contribution to the family stall is the Sandart. Children have great fun making Sandart cards at Market and Mom can buy packs to take home.

Contact the du Toits on 044-532-7720 or 082-7665278 or [email protected]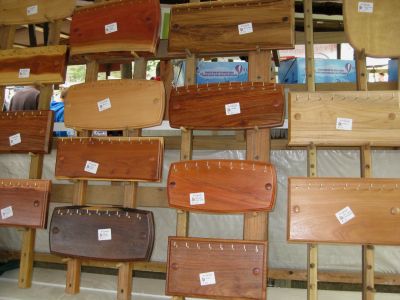 Key racks in different indigenous woods.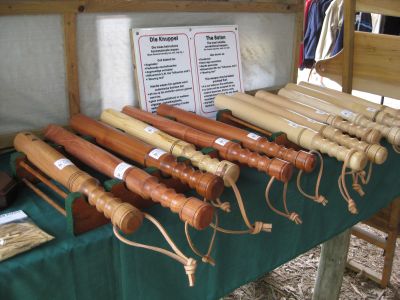 Jan's batons, or, as the Market DJ calls them, "mole destroyers."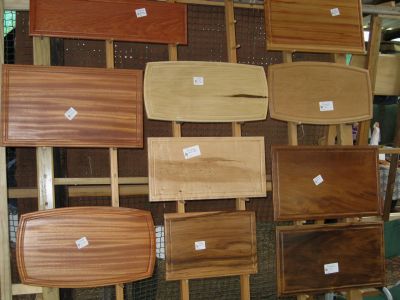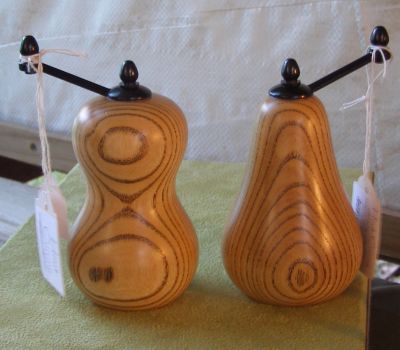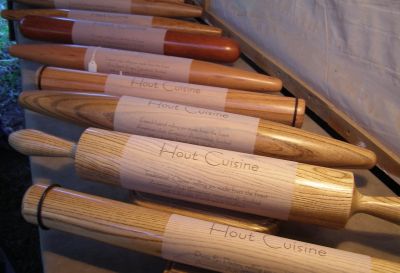 Hout Cuisine rolling pins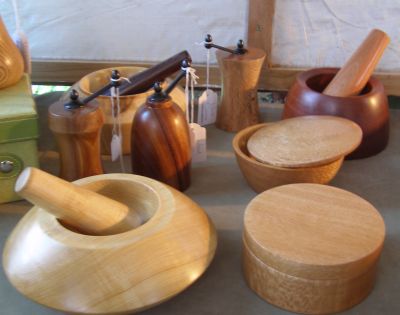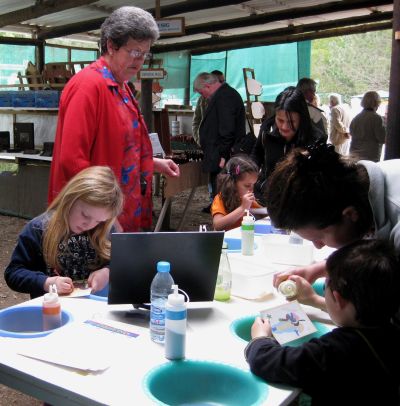 Aunty Kobie and her Sandart customers.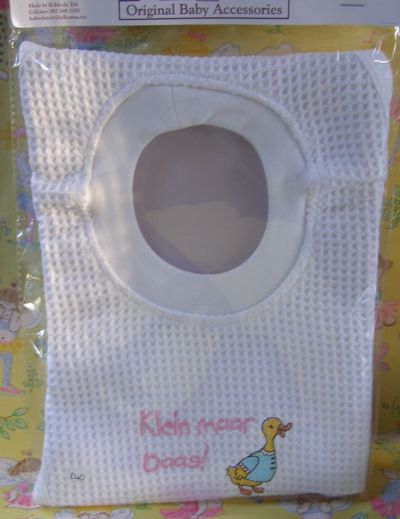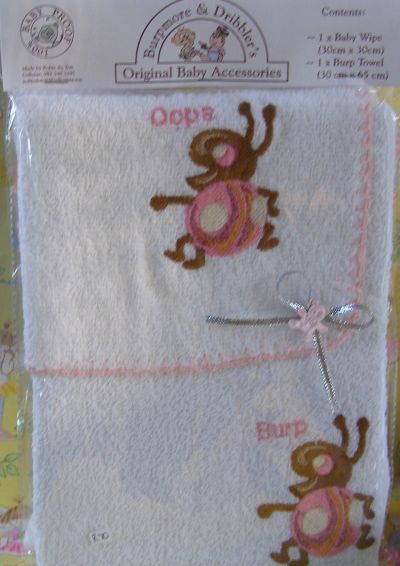 Kobie also offers range of embroidered baby items.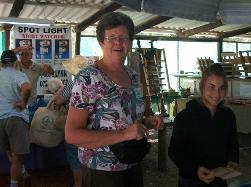 Kobie and her Sandart helper