Treehouse Arts - Original Art and Gifts.
This colourful, trendy stall, run by Sally and Margaret, serves as an outlet for a number of crafters who produce a range of wonderful products from decorated ostrich eggs to watercolours - well worth spending some time browsing this lovely stall for that ideal gift.
Tel 044 534 8022 ** Cell 083 267 8715** [email protected]** www.treehousearts.co.za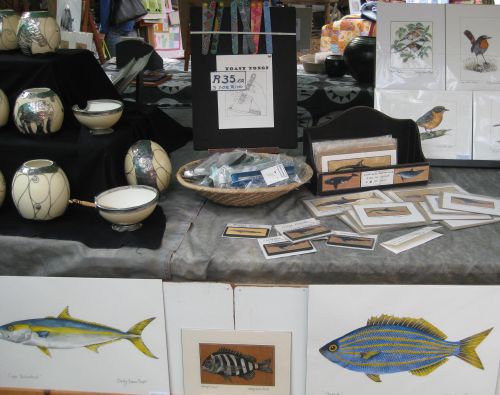 A little bit of everything can be found at Treehouse Arts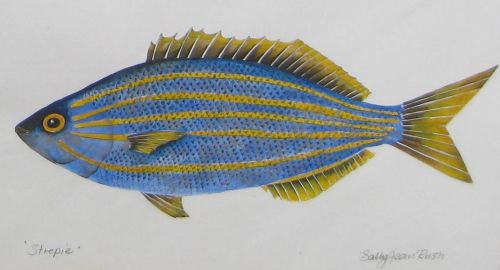 Fish watercolours are another specialty.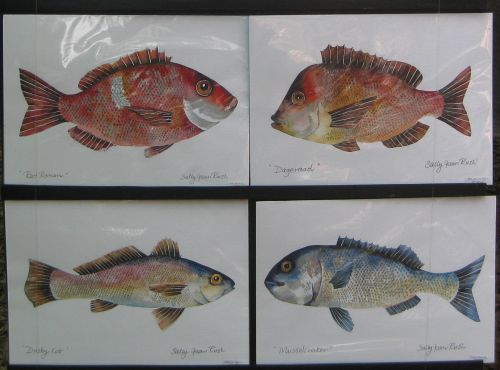 Buy a set of fish watercolours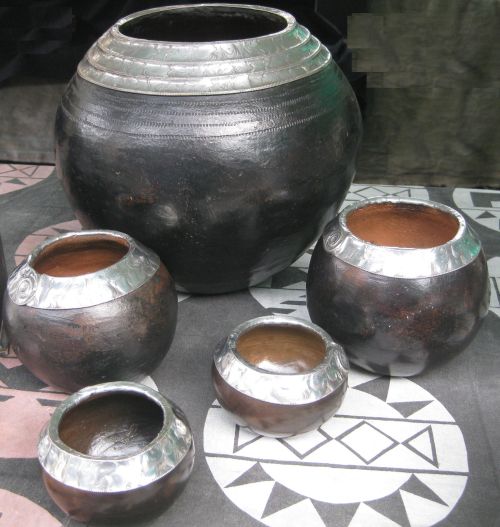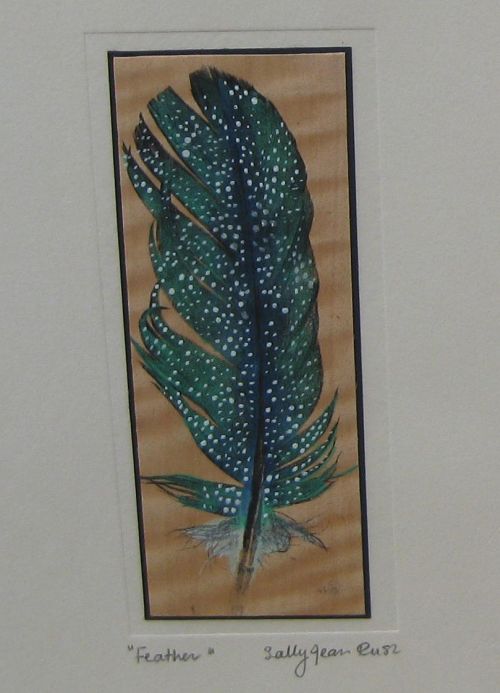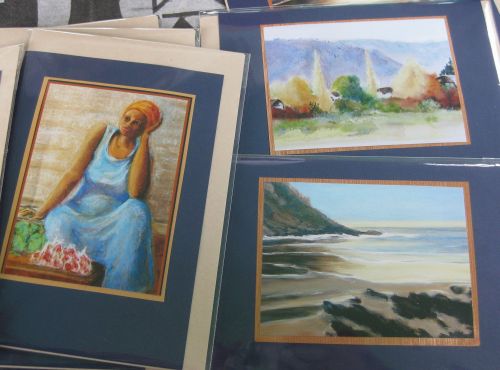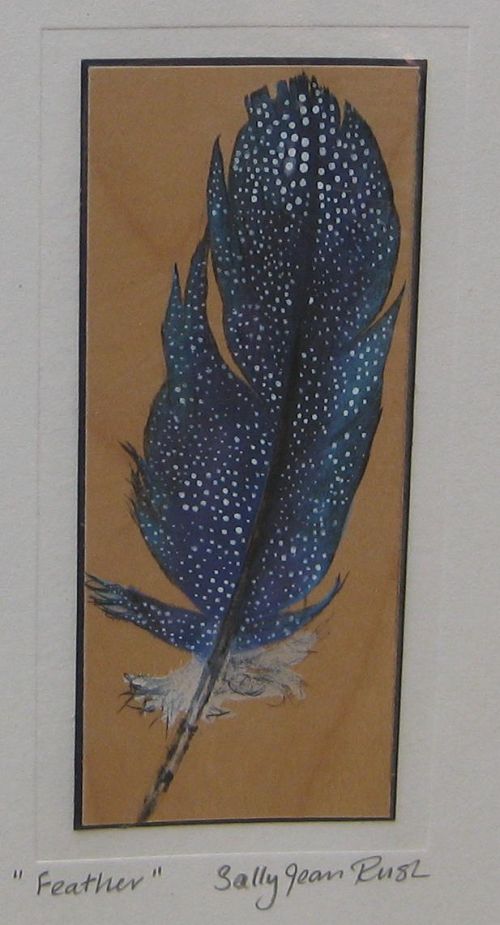 Beautifully detailed feathers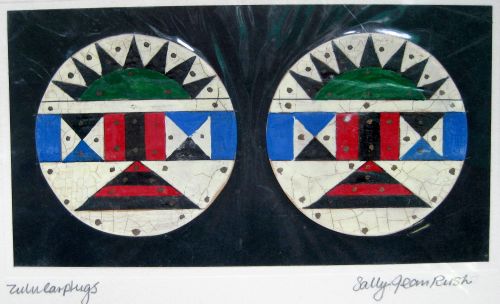 Ethnic earplugs and keyrings



And then there are whales.................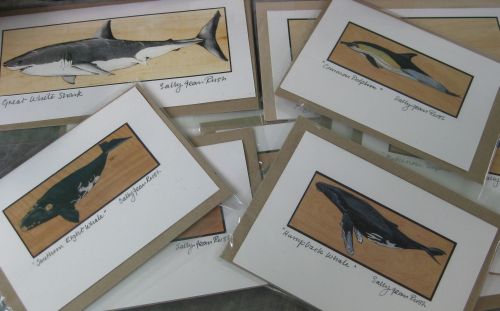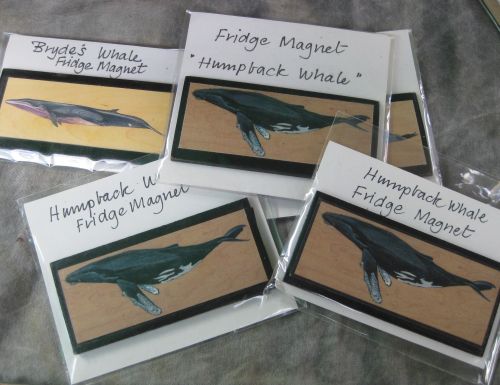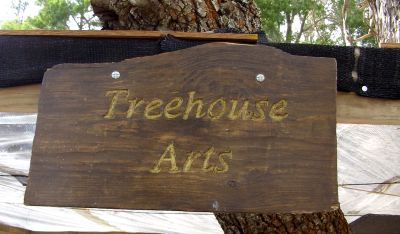 Bird watercolours are plentiful at Treehouse Arts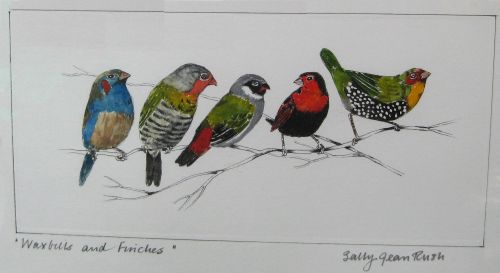 Click on the birds below to expand and view


Ostrich eggs with pewter finish and decorated wine glasses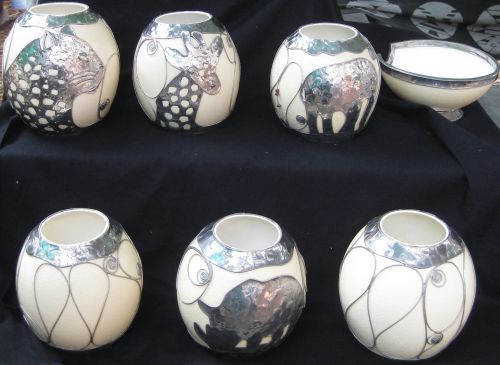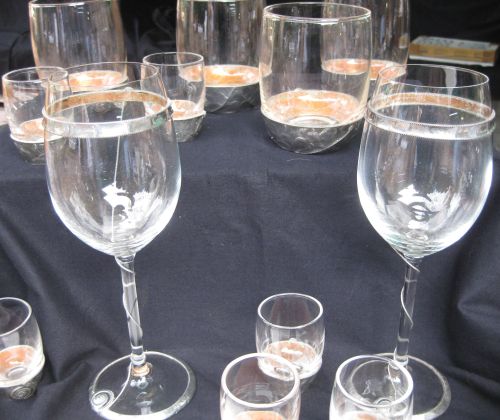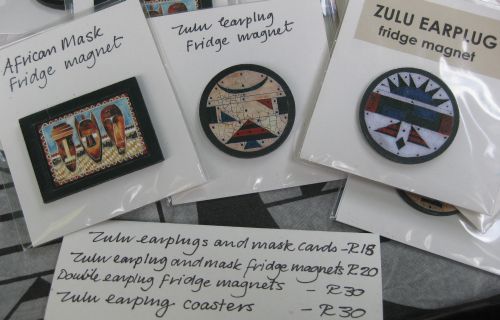 This page cannot display everything on offer at this exciting stall - you just have to stop by for yourself.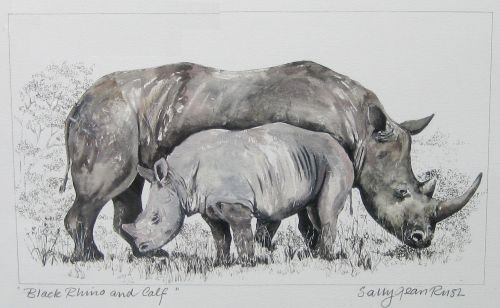 Our endangered rhinos are beautifully depicted here.