Down to Earth's African Potato Cream and Clear Skin gel.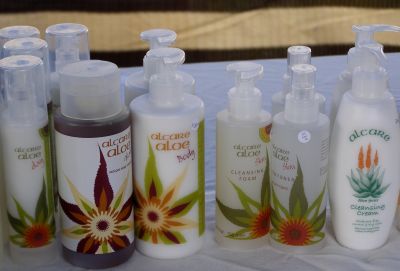 Alcare range of cost effective skin care products.

Aloe Alcare was started in 2000 by Rita Harvey but has been taken over by Rita's daughter, Debbie, who is now the Market's "Aloe Lady, " promoting both Alcare and Aloe Ferox products, as well as Down to Earth - the ever popular African Potato products.

Contact Debbie on 082-4550879 or [email protected]