Cathy has a super range of tops for Autumn and Winter. "Hot Dog" Tops (which wash & wear very well), Polar Fleece Long Sleeve, and sleeveless Jackets are popular, especially since they are available in larger sizes – up to 5XL. A colourful range of Caps, Sun Visors and Beanies, some self-embroidered, are a must see - always popular with overseas visitors to take home as a souvenir of their visit to South Africa. Embroidered Tea Towels, Sports Towels, Guest Towels, Ballet Shoe bags, T-shirts, Golf Shirts and a range of embroidered Aprons (some with quirky slogans) are equally popular. The new range of South African Rugby paraphernalia is proving to be very popular.
Orders for Company and club logos, as well as special occasion and personalized items may be placed at the stall.
Samples of Golf Shirts, T-shirts and plain caps are on view.

Contact Cathy on 083 449 5896

Colourful aprons are ideal for the man who has everything.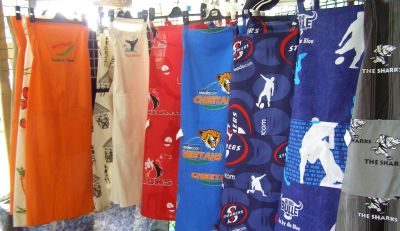 Designs embroidered on shirts are a speciality at the Professional Embroidery stall.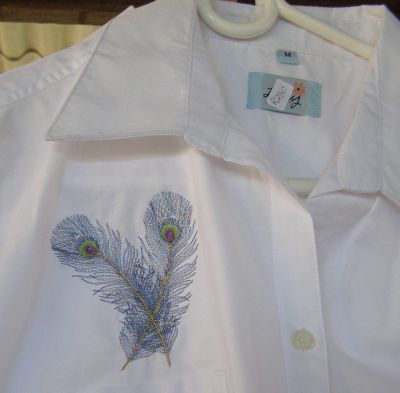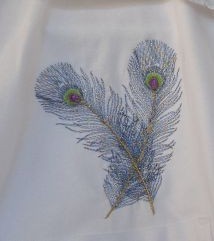 A wide variety of cap and peaks.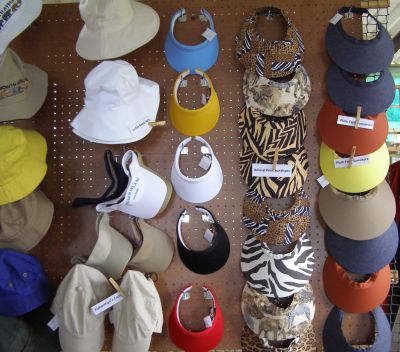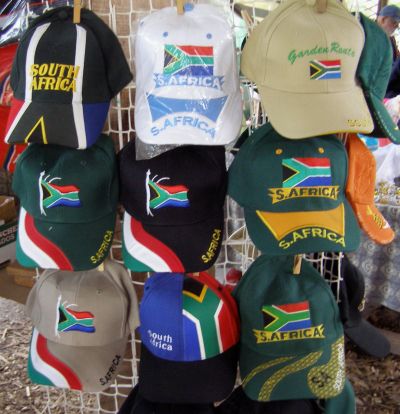 South African and "Big Five" caps for locals and tourists.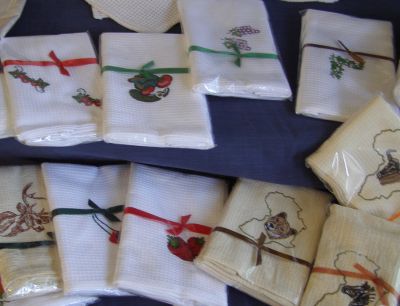 A wide range of tea towels is on offer, the South African motifs being very popular.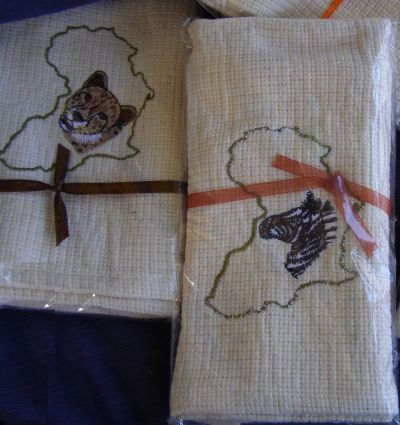 Jackets, Winter Tops and body warmers in many colours are sought after in the cold weather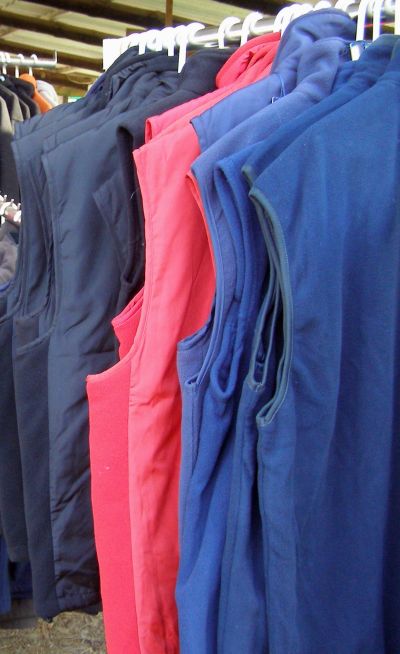 The Professional Embroidery stall will provide an interesting gift for all members of the family.