Gerald & Laurette Lewis from Paxton Farms are well known for their excellent bottled "everything" - Jams, preserves, marmalades, cherries, pickles & olives. They started with basic home bottling for the pantry 40 years ago in Johannesburg, moved to Cape Town in the late 80's and continued bottling for home use. On retirement to The Crags in 1998, they started bottling again and joined the Harkerville Market in 2000.
Contact Gerald and Laurette on 044-534-8560 or 082-7519706 or [email protected]ahoo.com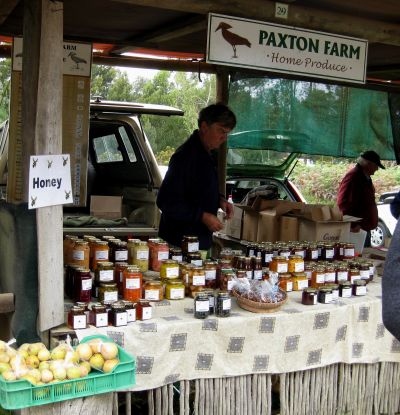 Gerald behind his well stocked table.

Here you will find olives, cucumber, beetroot, melon and ginger, many different jams and marmalades ~ and cherries: fresh in season and bottled the rest of the year.

Various fresh fruit and veg is available in season - from the farm or picked in the area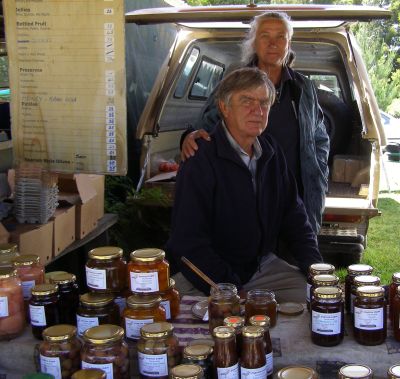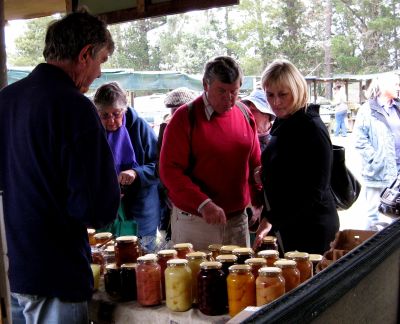 "I think we should take this one."