Nelcris African Art & Craft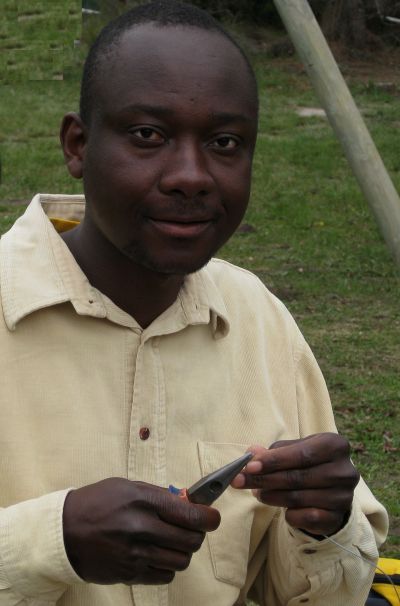 Crispen is always busy creating something new and interesting.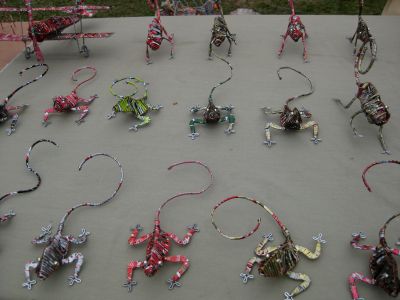 One of Crispen's new creations: metal kangaroos!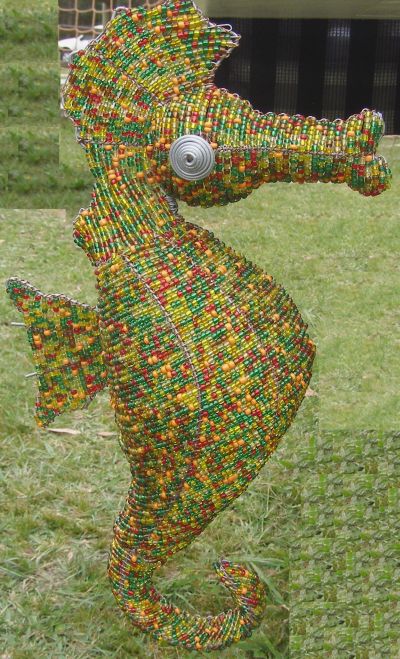 Crispen Manhanga of Nelcris African Art & Craft says: "After trying to sell a number of different products, I became interested in the vegetable peelers which became my first product at the Market. I sold the peelers for more than a year, after which they became common at Market and I realized customers prefer to see new and different things every week. So with the expertise I was having in art, I started making different things from wire, bead, tin and cans – bringing a unique flavour to the market. I will continue creating unusual craft." And indeed he does: make a turn past Nelcris and you will find an array of beaded wire art, recycled tin/cans art, other African art, unique Christmas trees and much more. Contact Crispen on 078-8847750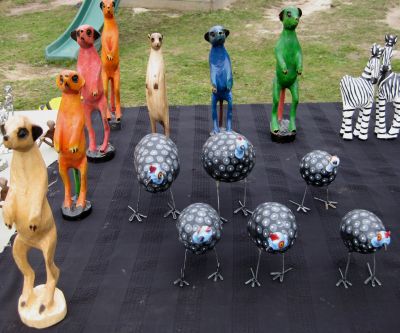 Really cute mongoose & guinea fowl.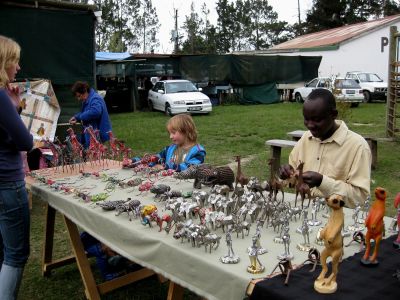 Do yourself a favour and spend some time at Nelcris where Crispen's creativity and use of so many different materials is quite amazing.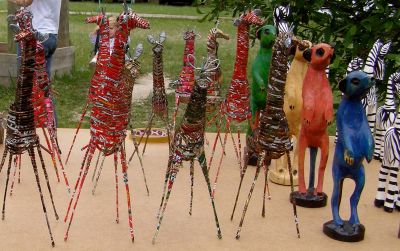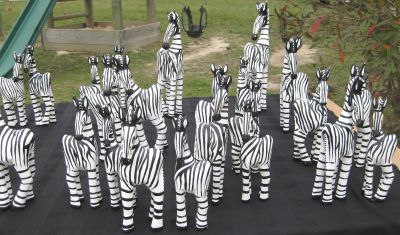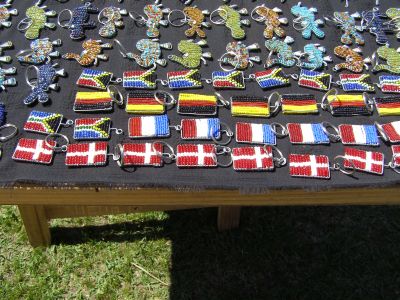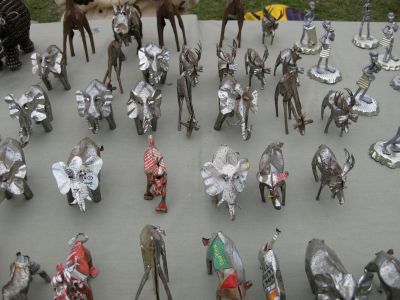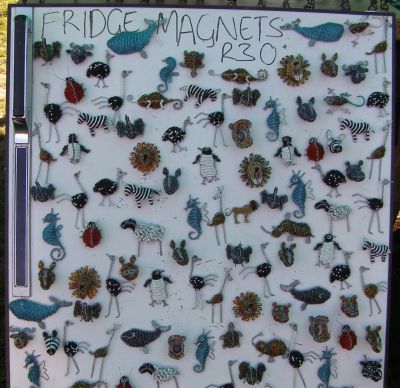 Crispen has added colourful wire and bead fridge magnets to hos collection.