Kumra's Kraft ~ Funky Fingers

Kumra Behr has a dual stand at the Market:
Kumra's Krafts: Bags from Madagascar, decorated food nets, tea cosies, bodum covers, beaded bags & cellphone pouches.
Funky Fingers: Beanies and fingerless gloves.
Kumra is at the Market from necessity and loves to keep busy with knitting and other crafts.
Contact Kumra on 082-9668880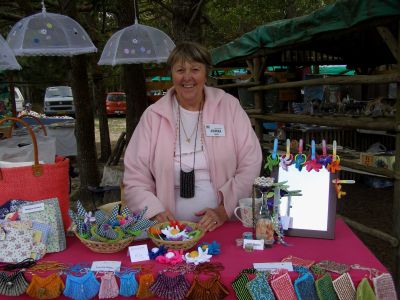 Kumra behind her colourful craft table.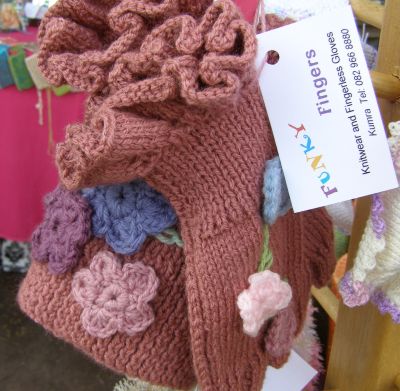 Funky Fingers' fingerless gloves: keep your hands warm while reading in bed, but still turn the pages!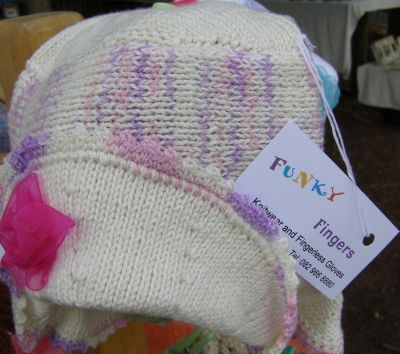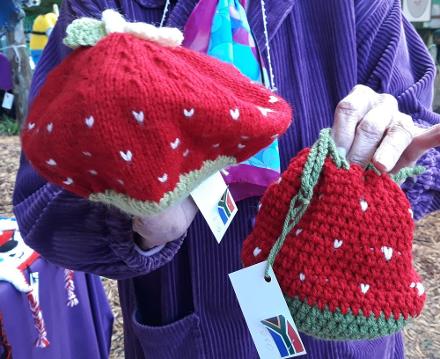 Kiddie's matching cap & bag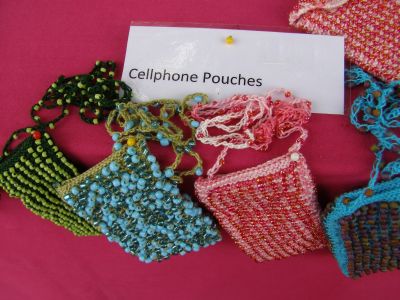 Beaded cellphone pouches of all colours.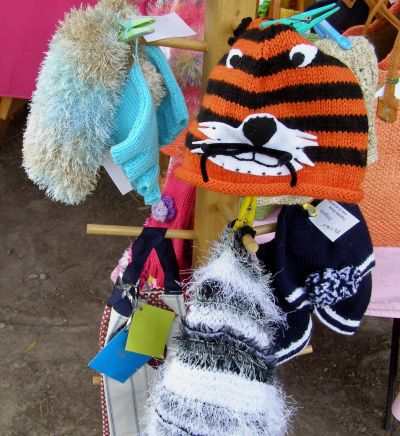 Beanies with a difference.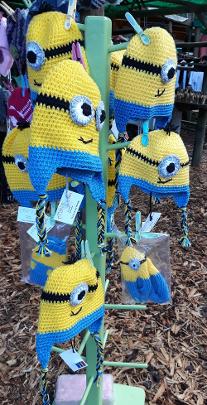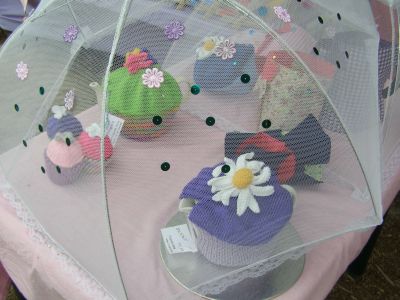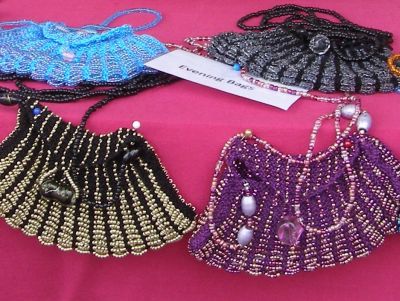 Lovely beaded evening bags.