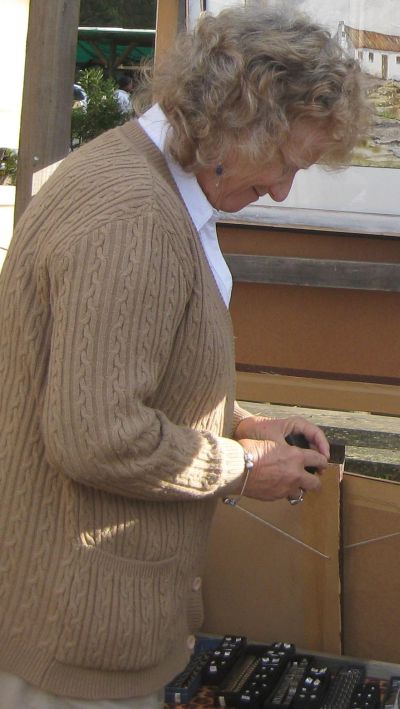 It takes a while for Jeanette to unpack all her lovely jewellery.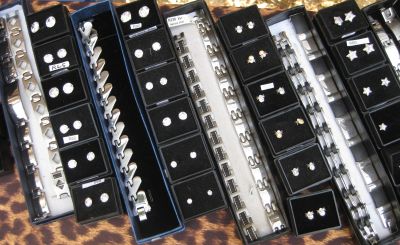 Jeanette Rado shares the Art Alfresco stand with her artist husband, Stephen. Her passion is silver and fashion jewellery.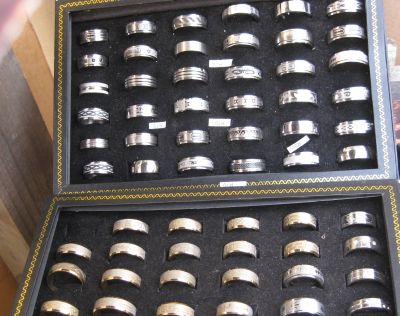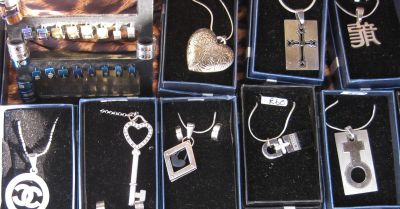 Wide slection of pendants and crosses.
Jeanette has so many beautiful pieces - her stall is well worth a visit.