Eden Free Range Chickens has been at the market since March 2012, and is a destination stall for many satisfied customers. Liezel de Klerk supplies everything to do with free range chickens which are grain and pasture fed and free to roam - no hormones added. Products are freshly frozen for Market.
Choose from whole chickens, braaipacks, chicken breast fillets (de-boned and skinless), chicken sausage. Giblets and feet are available on request.
Contact Liezel on 082-4410596 or e-mail [email protected]
Liezel assisting a customer.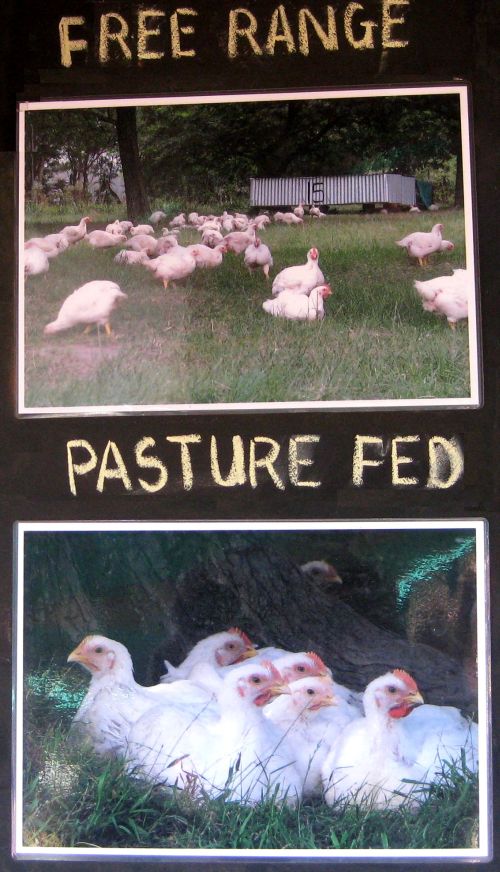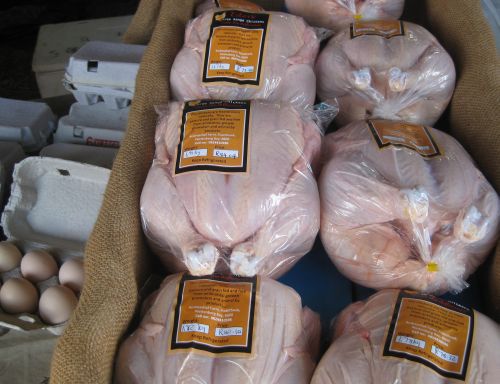 Variety of chicken products


Eden Chickens are not boosted with brine - no wastage into the pot!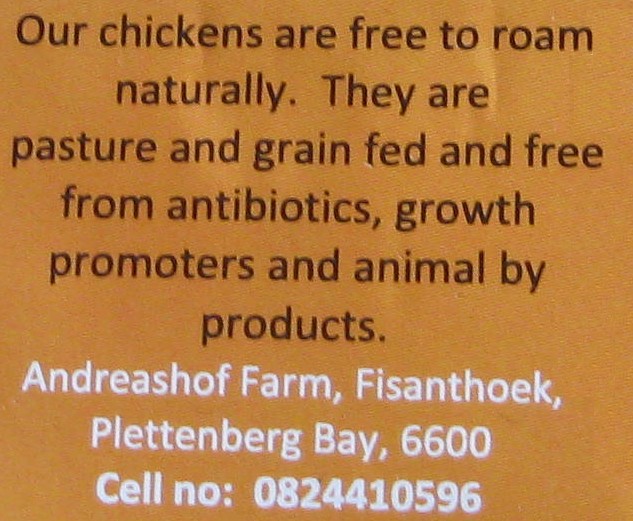 Chicken pieces, breasts & sausage