The Bundu Breakfast has become an institution at the Harkerville Market, run by Dianne Tuffin with her team of willing helpers, mainly students. The statistics of bacon and eggs uused are mind blowing - 2004-2013:

Eggs ~ 161,251

Bacon ~ 12,558 kg

Bundu Breakfast is a hive of activity from early in the morning. Good value for money and a loaded plate makes the Bundu Breakfast Full Monty extremely sought after. Christmas season tourists will queue half the morning to sink their teeth into one of these - the rest of the Menu is equally appetizing! Tea, coffee and hot chocolate are also served at the Bundu Breakfast.

Best open air breakfast on the Garden Route ~ world renowned for excellence and volume at affordable prices.
Contact Dianne on 044-535-0091 or 079-042 6451 or [email protected]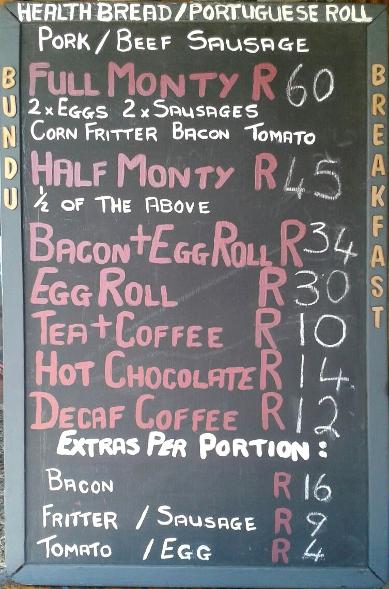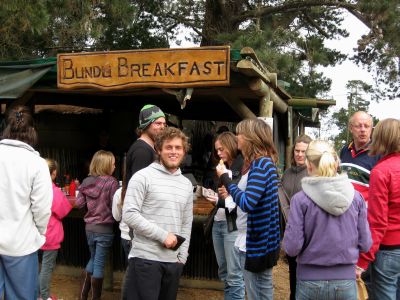 The crowds begin to gather!!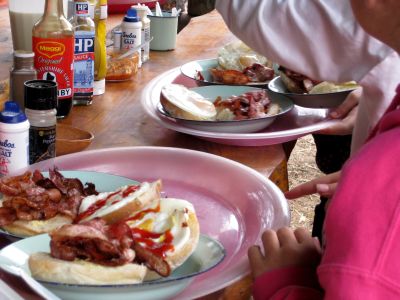 Bacon & Egg Roll - or you may prefer just bacon!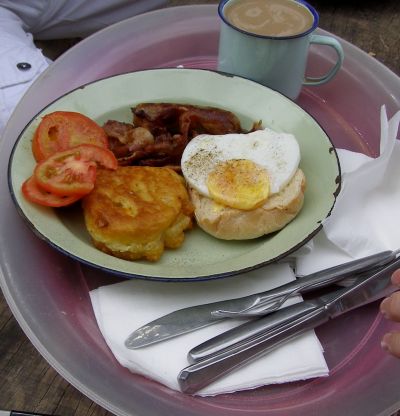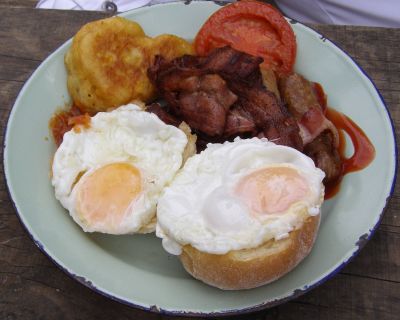 Full Monty - not for the faint hearted!