Charles Chaka's amazing craft stall has a wide range of African style products which include animal print shoulder bags, ethnic pattern batiks, tin ware, wood work and basket ware.
Charles was introduced to the Market by fellow stall-holder, Priscilla, who asked him to bring something completely different - and this is exactly what he did!

He says, "Now I am here to stay and meet the challenge in competition."
Contact Charles on 083-5250307 or [email protected]
Charles Chaka - checking stock.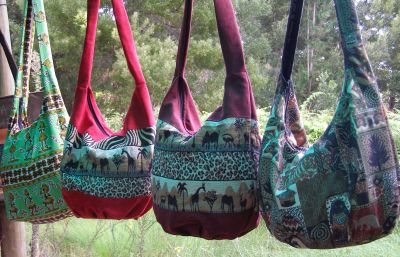 Brightly coloured shoulder bags.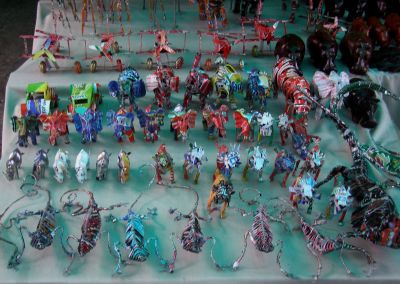 Charles sells a variety of tin ware products: cars, elephants, planes, chameleons and more.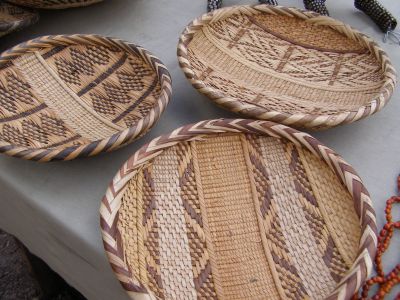 Charles sells these baskets on behalf of his aunt who makes them for the Market.

A closer look at the artistry of Charles tin planes.