Ashley Towell is an ex Zimbabwean whose pension came to end along with the currency. He had cut and collected stones as a hobby when in Zimbabwe and is now selling his gem collection and other collectables to supplement his income.
Among his many beautiful items you will find rough and faceted gemstones, stone and wood carvings, cameos and much more. Well worth a visit! Contact Ashley on 044-384-0009 or 084-3241051 or [email protected]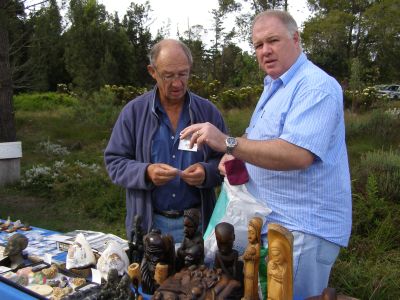 Ashley's open air "shop" with a regular customer.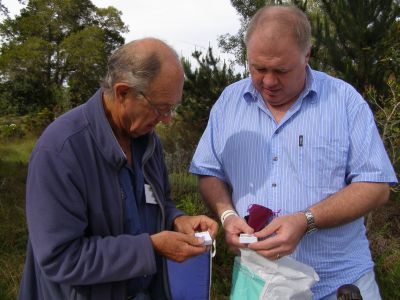 ....and the choice has been made!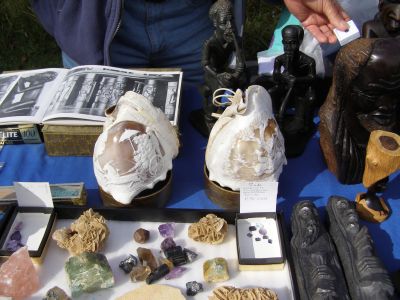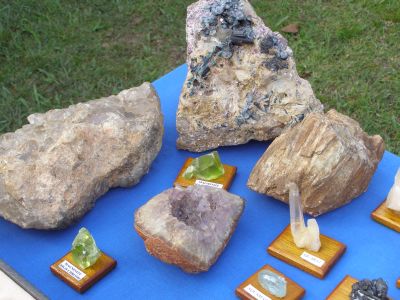 From large and rough........................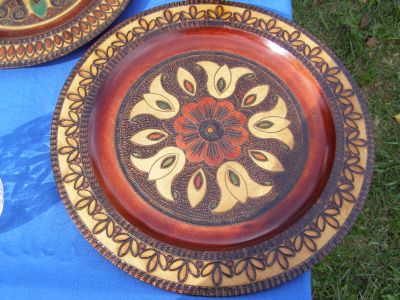 More beautiful items from which to choose.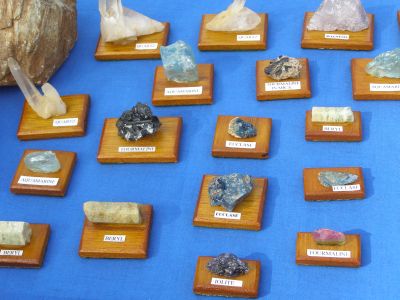 Samples of rough gems - what beauty.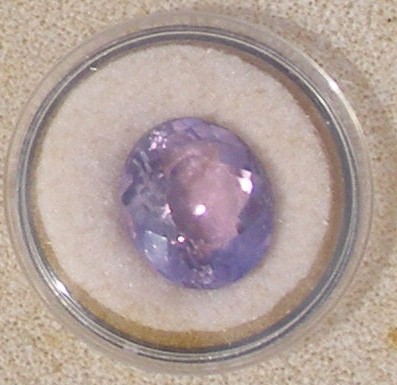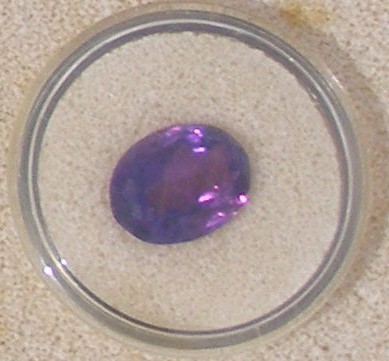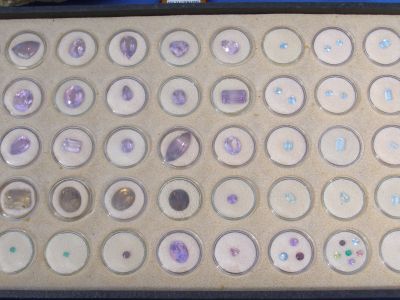 ..........to tiny & polished.

Beryl, iolite, tourmaline, euclase, aquamarine, magnesia periclase, quartz ~ Ashley can tell you all about these exquisite examples of nature.