Nicolette Rayment joined the Harkerville Market in 2005. She is a very creative person who, on moving to Plettenberg bay, came to visit the Market and immediately decided she wanted to join in the fun.

Nicolette enjoys meeting all the wonderful people who come to Market from all over the world. She says, " I am happier in Plett than I have been in many years – very glad I took the opportunity to come."
This unique stall offers "food" which will not make you fat - Nicolette's speciality is Felt Creations: felt pincushions, felt food and she also makes delightful tea cosies. See more of her amazing products on www.angelpiecreations.com

Contact Nicolette on 072-5668669 or [email protected]

They certainly look like cup cakes and doughnuts ~ but, yes........they are made of felt!!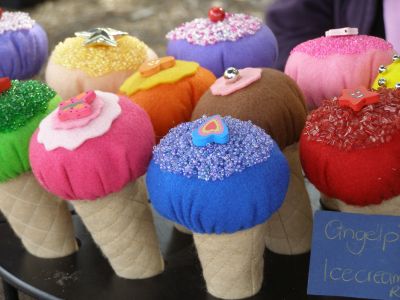 More delcious looking felt food from Nicky!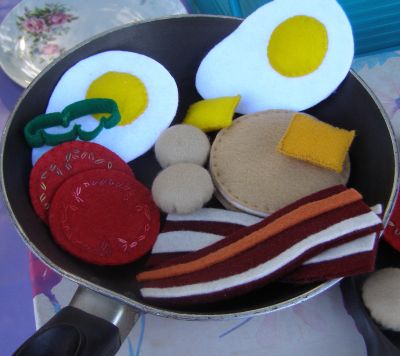 Bacon & eggs with no cholesterol content!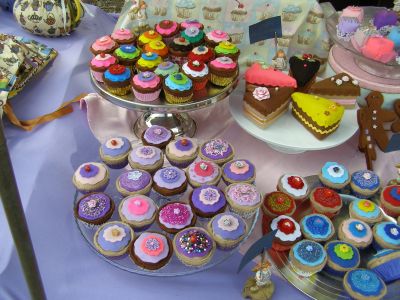 More cup cakes which will NOT make you fat!!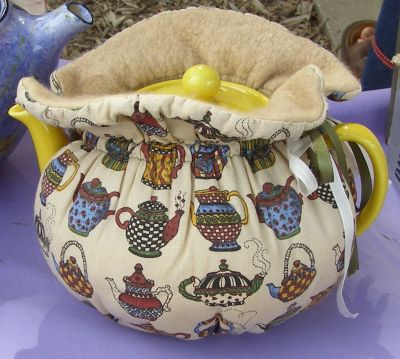 This cute tea cosy allows you to take the lid off without removing the cosy - keep the tea warm.
Cell phone deck chairs - this way you are less likely to lose it!