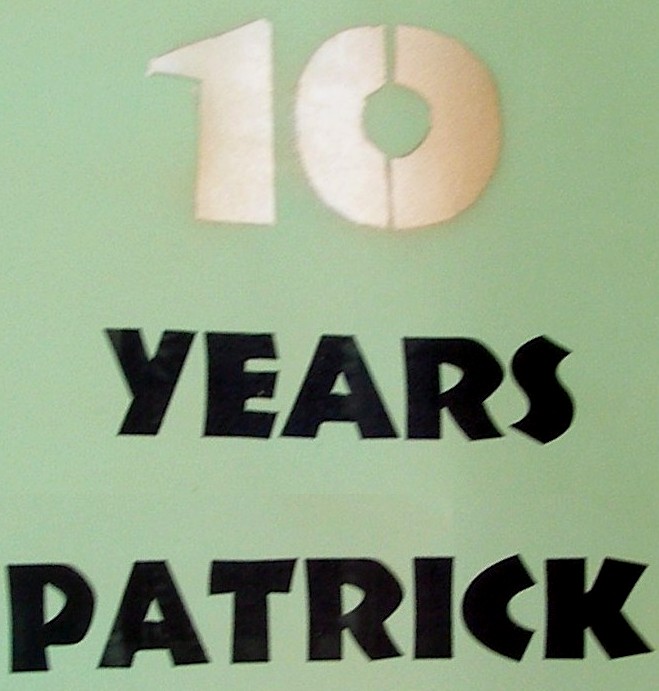 Patrick Dicey, 10 Years on the Market, is The Nutter! He is contactable on 078-2068347 or patdicey@gmail.com
He started in nuts by bringing macadamias in from Zimbabwe and expanding from there.
His stall is a colourful array of every kind of nut, seed and dried fruit - a health nut's paradise, in fact!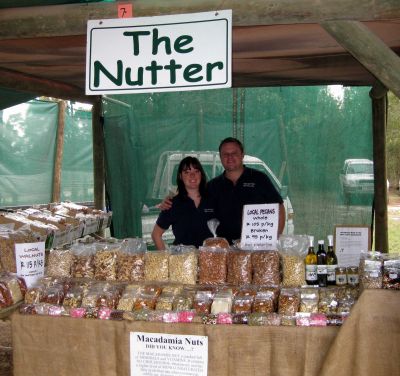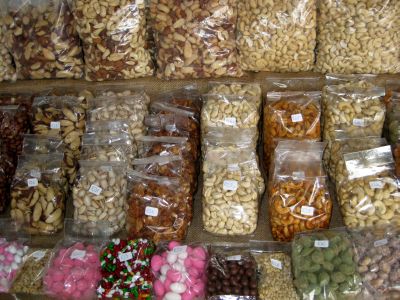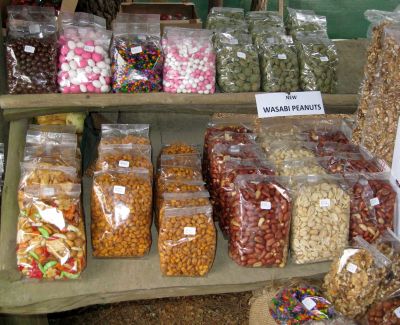 There must be something for everyone

in this corner of the Market.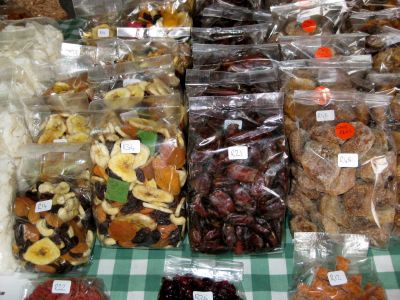 Fresh dates are not easy to find - except at The Nutter.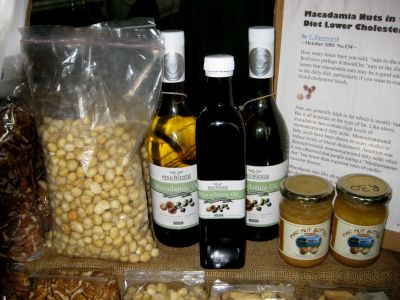 Macadamia nuts and oil - low in cholesterol.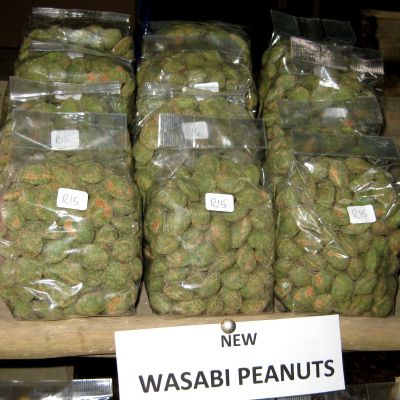 Try The Nutter's wasabi peanuts for a bit of a bite.