Marc & Renata Taylor concentrate on making all their crafts at home – resulting in products unique to them, especially as they favour the use of enviro-friendly raw materials in the creation of their products. Three people in the family are provided with an outlet for their creative talents at The Natural Hand stall where you will find kids' funky T-shirts, hand made stationery, painted "pet" rocks and pottery. Contact the Taylors on 044-384-1761 or 079-5625856 or renwtaylor@gmail.com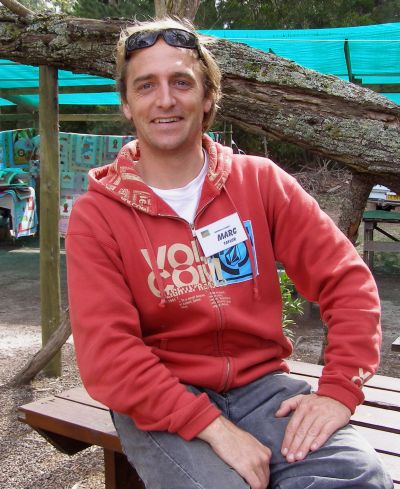 Marc, as natural as his enviro-friendly products - always with a friendly "Yoh!"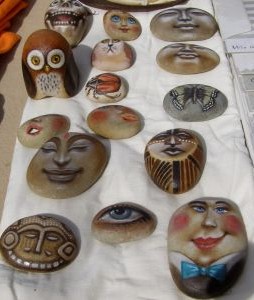 Pet Rocks make unusual home decorations.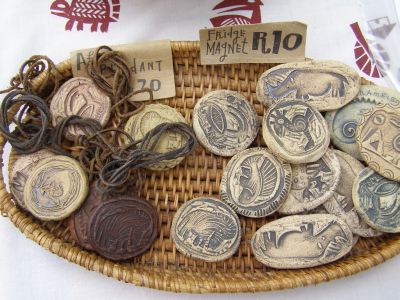 Pendants & animal fridge magnets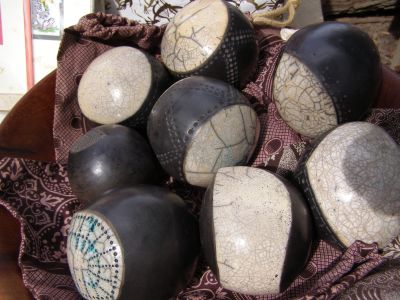 Fascinating stones? or are they dinosaur eggs?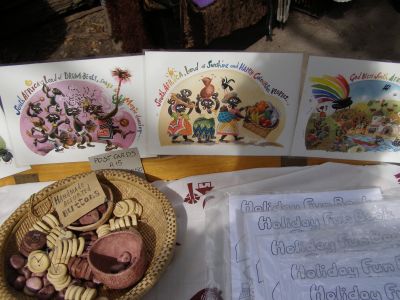 Every colour in the rainbow can be found in Natural hand T-shirts.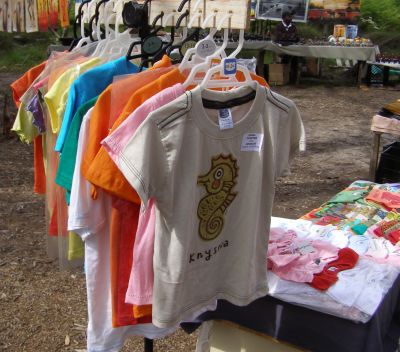 Hand made stationery makes a unique and useful gift.