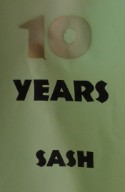 Sash Lewtschenko, 10 years on the Market, makes all his products locally in Wittedrift: biltong, smoked cabanossi, dry wors, salami.

Contact Sash on 044-535-9399 or 072-2519553 or e-mail him at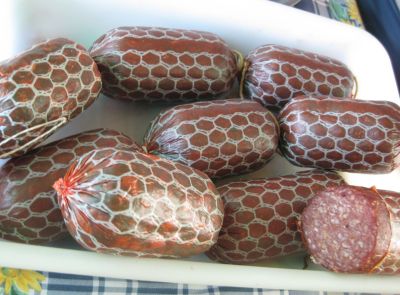 Sash and "The Pest" - his chief taster!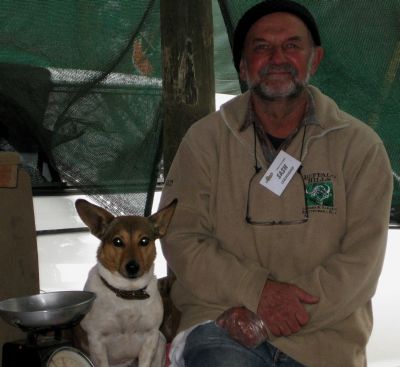 Cabanossi and delicious biltong which Sash will slice as fine as you like.