Walter Muchesa's stall is called Metal Art. He joined the Market in the quiet winter months and is looking forward to the tourist season which brings a promise of better business. Walter specializes in metal work lampshades, shoes and plaques. Contact him on 078-3888428.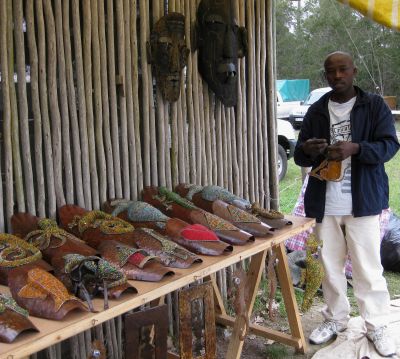 Walter is always busy with his next creation while he waits for a customer.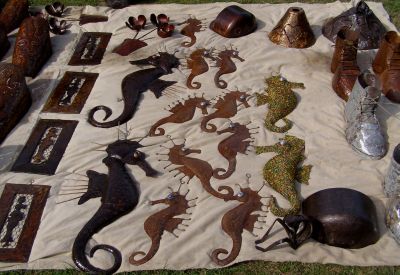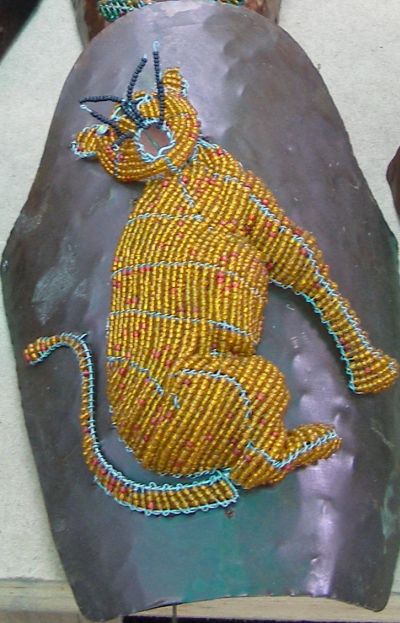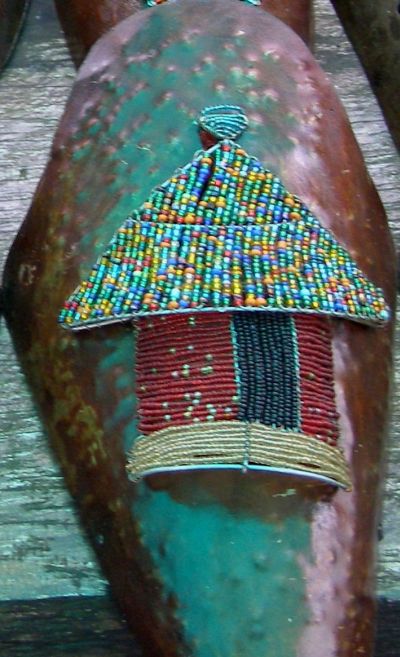 Single pieces showing the intricate beadwork mounted on metal.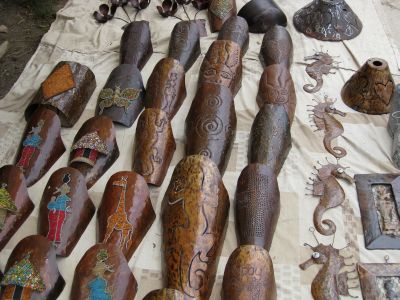 More of Walters' metal work on display.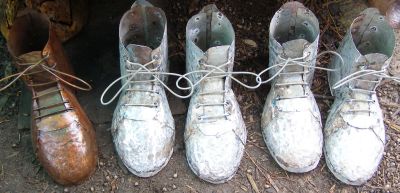 A bit larger than baby's bronzed shoes!

Really beautiful and interesting pieces created by Walter.