In 2011 Justine Armour started creating ceramic homeware, a craft which complemented her passion for painting . She believes colour brings happiness and smiles, which is why her ceramics are colourful, unique and functional. They are microwave, dishwasher and oven safe. Many an interesting gift may be purchased at "Just" Ceramics.
Contact Justine on 079-1856274 or jv.armour@gmail.com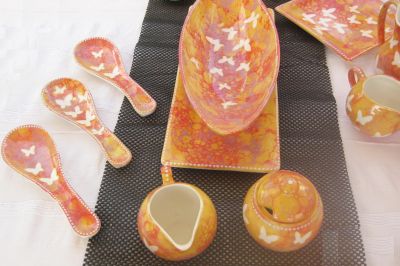 Jugs, sugar bowls, spoon rests, dishes.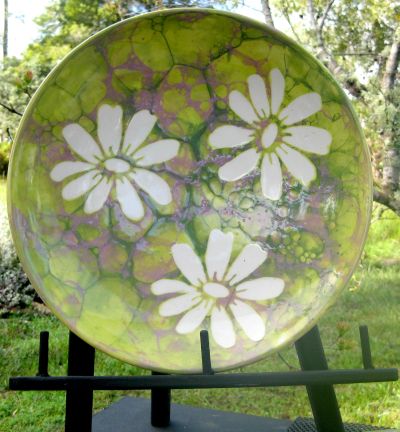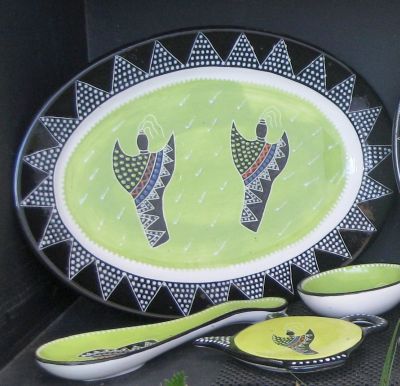 Ethnic patterns - always popular.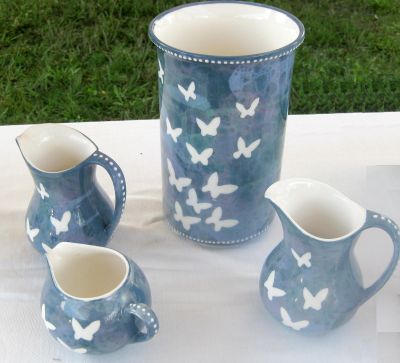 "Just Ceramics" is well worth a visit next time you come to the Market. Many well priced gift ideas - plan early for Christmas.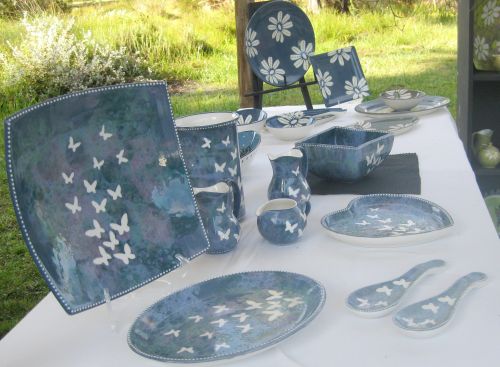 The blue range with butterflies or daisies is cheerful and pretty.