Galina is the Harkerville Market's quilt lady from Russia. Her quilts are of the highest quality and she will customize them just for you. They really are a work of art - a gift to last a lifetime. Galina also makes lovely shoe bags, lingerie bags, dish cloths and place mats - all from exquisite linen. Contact Galina on 044-533-3482 . E-mail: acuplan@mweb.co.za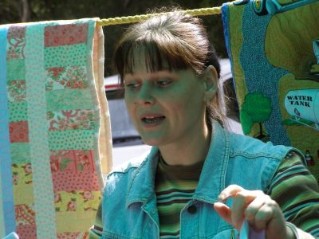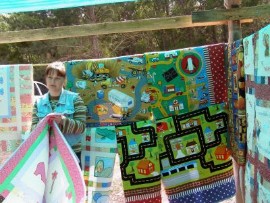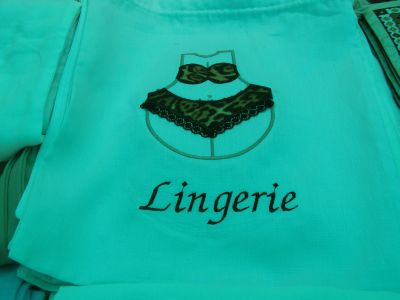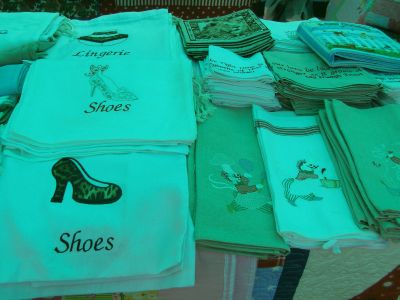 Galina also makes linen, laundry & shoe bags.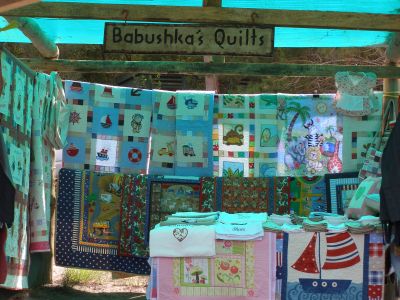 Galina's colourful display.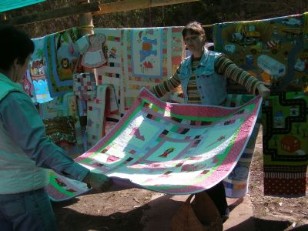 Making a sale ~ who can resist!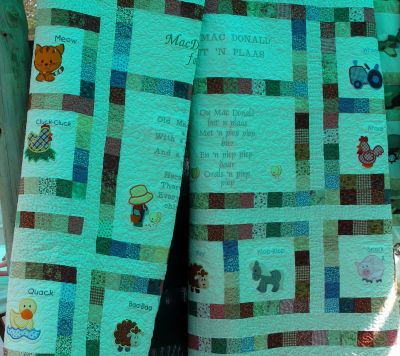 Old MacDonald had a farm!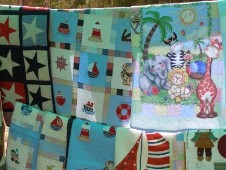 Delightful ideas for children.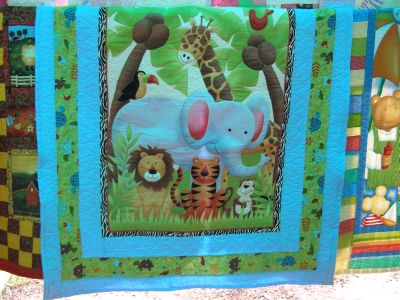 Elephant detail on a child's quilt.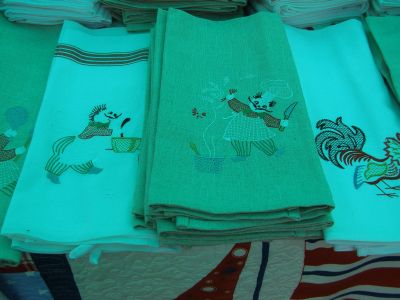 Dishcloths and place mats.