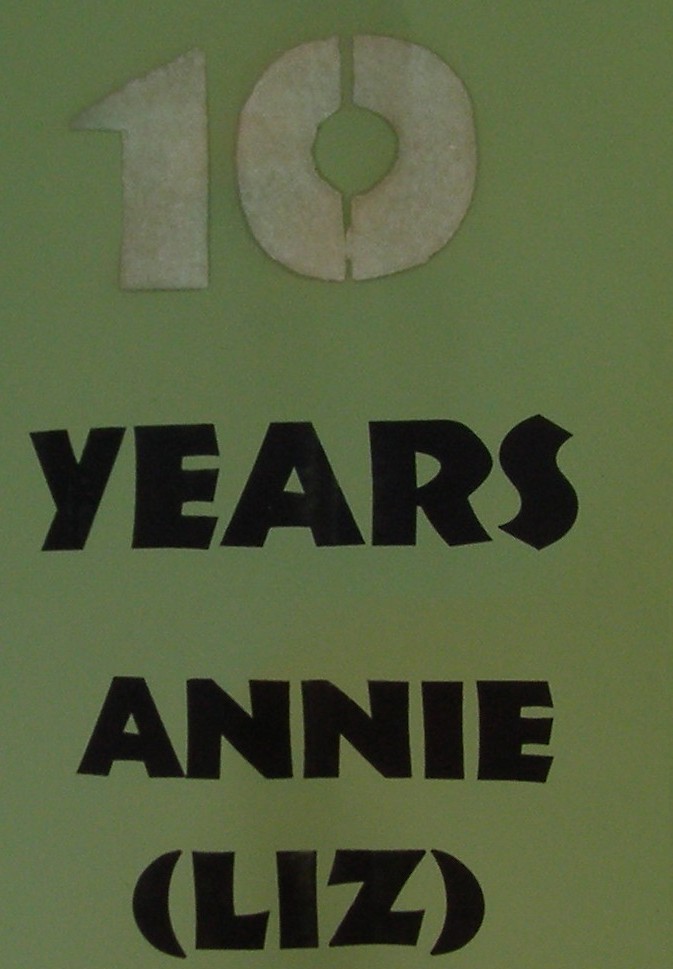 10 years: Annie and Marlin


Milk tart and apple crumble

Annie took over baking from Liz in the early days and now Marlon looks after the stall every Saturday. The delicious cakes, tarts, quiches, rusks and cookies at Annie's Home Bakes are very popular, resulting in Marlin often getting to go home early because he has sold out!

So....COME EARLY!
Contact Annie on 073 842 5885.

Lemon loaf, ginger loaf, carrot cake - all the old favourites - all GOOD!

Ideal for large events - these feed a lot of people.


Health rusks, cookies and biscuits.